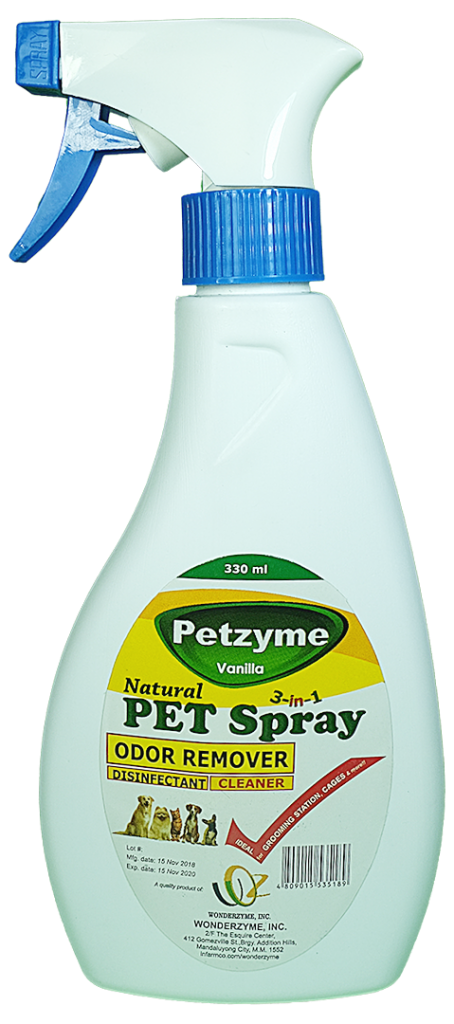 CONTENTS
Water
Plant Extract (Musa Sap, Sea Weed, Rice Bran)
Fragrance
Emulsifier
INDICATION
Natural, Biodegradable and 100% environmentally friendly
Anti-fungal and Antibacterial
Neutralizes foul and offensive odors such as ammonia, hydrogen sulfide, etc.
Safe to spray around animals
Ideal for Grooming Station, cages and more as Odor Remover, Cleaner and Disinfectant.

DIRECTION FOR USE
Spray directly on and above affected areas. Let it dry.
CAUTION
Avoid usage around neonatal pets. Avoid contact with eyes. Keep out of reach of children.
AVAILABILITY
330 ml Spray Bottle