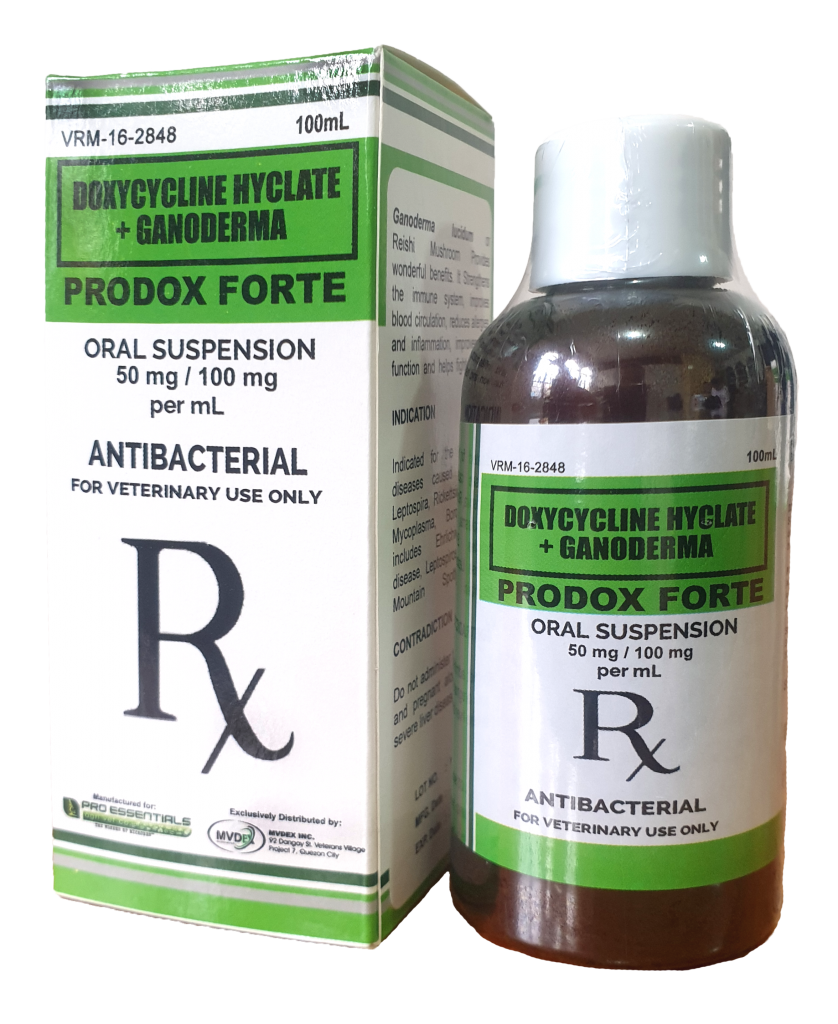 Ganoderma lucidum or Reishi Mushroom provides wonderful benefits. It strengthens the immune system, improves blood circulation, reduces allergies and inflammation, improves liver function and helps fight diabetes.
INDICATION
Indicated for the treatment of diseases caused by Borrelia Leptospira, Rickettsia, Chlamydia, Mycoplasma, Bordetella. This includes Ehrlichiosis, Lyme disease, Leptospirosis and Rocky Mountain Spotted Fever.
CONTRAINDICATION
Do not administer to pets lactating and pregnant along with having severe liver disease.
FORMULATION
Each mL contains:
Doxycycline hyclate….50mg
Ganoderma……………100mg
DOSAGE AND ADMINISTRATION
5 – 10 mg per kg body weight once a day or in divided doses for 1-2 weeks or as directed by the veterinarian.
PRECAUTION
Administration to pets younger than 7 months of age and with known hypersensitivity is discouraged without consulting your veterinarian first.
STORAGE
Store at temperature not exceeding 30°C. Avoid exposure to heat and sunlight.