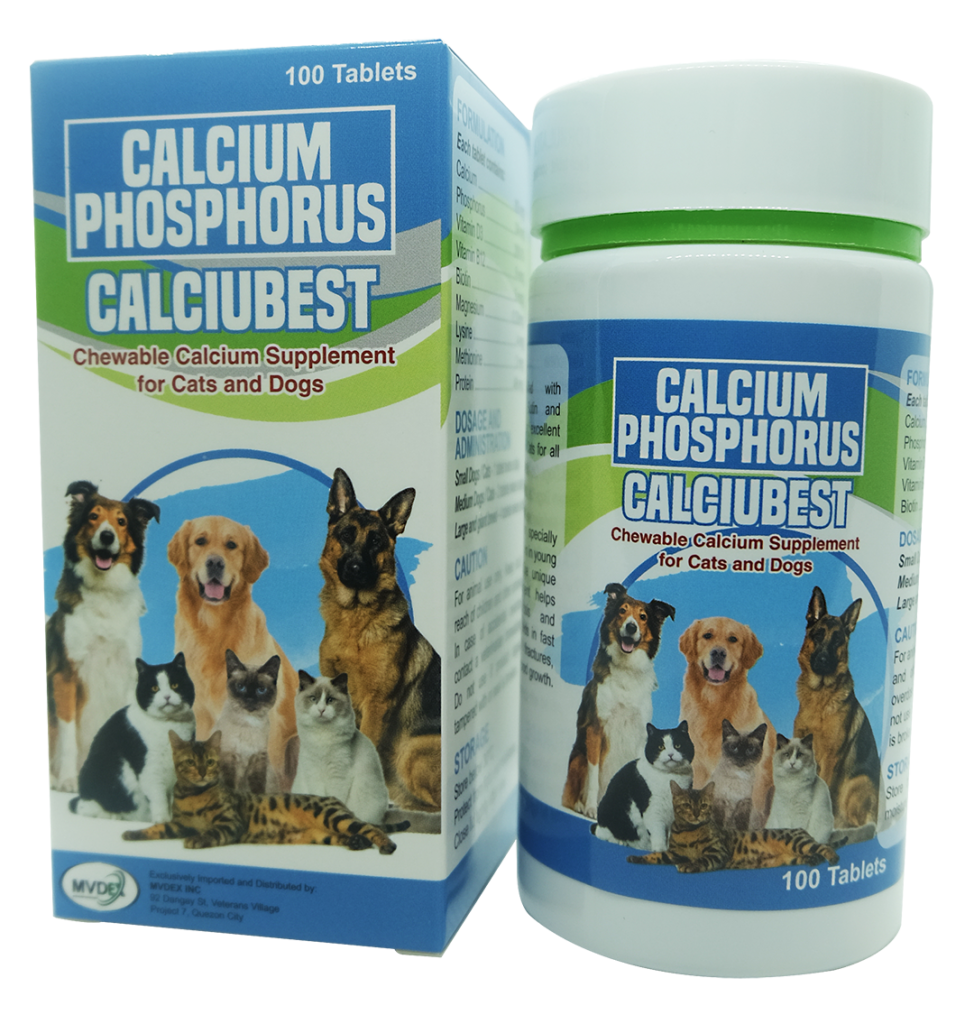 FORMULATION
Each tablet contains:
Calcium …………………………..83 mg
Phosphorus ……………………..34 mg
Vitamin D3 ………………………200 IU
Vitamin B12 ……………………..5 mcg
Biotin ………………………………5 mcg
Magnesium ……………………0.32 mg
Lysine ……………………………….4 mg
Methionine ………………………..2 mg
Protein ……………………………48 mg
DESCRIPTION
Chewable Calcium fortified with Phosphorus, Vitamin D3, Biotin and essential Amino Acids is an excellent growth promoter in Dogs and Cats for all age groups.
DOSAGE AND ADMINISTRATION
Small Dogs / Cats – 1 tablet twice a day.
Medium Dogs / Cats – 2 tablets twice a day.
Large and giant breed – 4 tablets twice a day.
INDICATIONS
Chewable Calcium has been specially formulated as a source of calcium in young as well as geriatric pets. The unique composition of this supplement helps prevents rickets, osteoporosis and osteomalacia in pets. It's also aids in fast recovery and healing of fractures, promoting healthy bones and good growth.
CAUTION
For animal use only. Keep out of reach of children and other animals. In case of accidental overdose, contact a
veterinarian immediately. Do not use if product appears tampered with or seal is broken.
STORAGE
Store below 30°C.
Protect from light and moisture.
Close lid tightly after use.