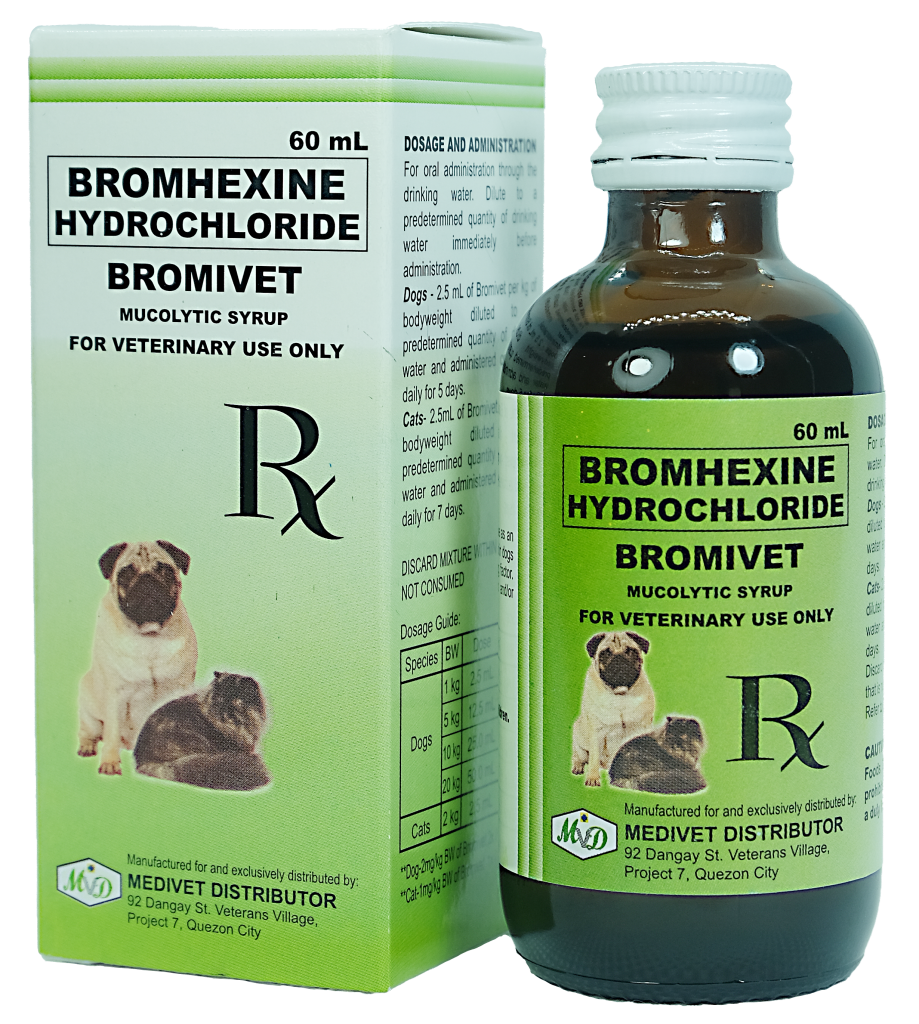 ​FORMULATION
Each mL contains:
​​​ Bromhexine Hydrochloride………… 800 mcg
INDICATION
​ Bromhexine Hydrochloride is a mucolytic preparation for use as an aid to the treatment of respiratory diseases in dogs and cats where mucus is a complicating factor. Maybe use in conjunction with antibiotics and/or sulphonamides, bronchodilators etc.
DOSAGE AND ADMINISTRATION
​ Dogs
2.5 mL per Kg bodyweight orally twice daily for 5 days.
Cats
2.5 mL per 2 kg bodyweight orally once daily for 7 days.
CAUTION
Foods, Drugs, Devices and Cosmetics Act Prohibits Dispensing without Prescription of Duly Licensed Veterinarian.
PRECAUTION
Store in a dry place at a temperature not exceeding 30°C. Keep out of the reach and sight of children.
STORAGE
Store at temperature not exceeding 30°C.
AVAILABILITY
60mL Syrup
REGISTRATION NUMBER
VRM-17-2731